Hey PNIA fans,
Another quarantined Monday has arrived, and we're hoping to do our small part in removing some of the boredom so we have uploaded another hour-long new episode of Poker Night to YouTube. The 2019 Big Four [Part 1] will premiere online live at 1pmET with a simultaneous chat room so fellow fans can watch and comment in real time. Check it out by clicking the thumbnail below. Awesome reminder: Full episodes will be on Amazon Prime this Wednesday!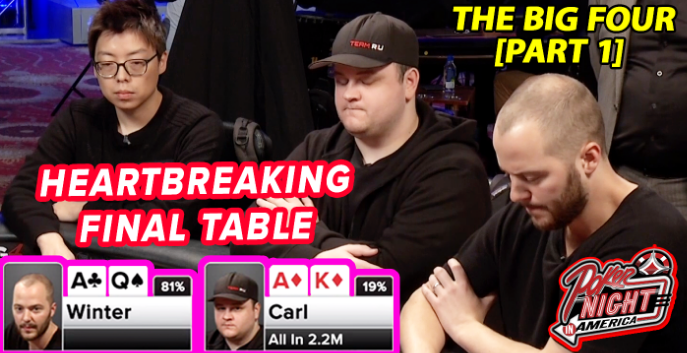 If you're looking for extra content to help pass the time, hit up our YouTube page where we've got over 700 videos for you to enjoy.
If you still haven't seen the epic King of the Hill III series, all six of those episodes are available as well.
Stay safe, stay smart, and good luck.
Much Love,
Poker Night in America